The relationship between children and coronavirus (COVID-19) is indeed fascinating and is sending the medical experts back to the laboratories to run even more tests.
While it is true the novel coronavirus has affected over 100,000 people and led to more than 3,000 deaths, as of March 2020, its impact on children remains puzzling to the medical fraternity.
Only a negligible number of children have been reported sick as of early March 2020.
Children and adults below 40 years seem to resist the virus better than the elderly – over 60 years, according to a medical report released by the Chinese Center for Disease Control and Prevention.
The probability of serious sickness and death is only 0.02% in 10-year-old children and above (none is yet to die), compared to 3.6% to 14.8% in adults over 60 years! The actual death cases reported involved patients aged 80 and above.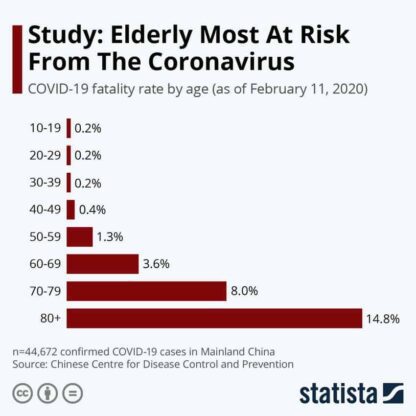 The Secret to Youth Endurance Against Coronavirus
The younger generations seem to have fared better than their elderly counterparts partly because of the immune system and general well-being.
The immune system is the body's defense system against infection, which is usually stable during youthful years but weakens with aging.
Just like the youthful body is capable of jumping higher early in life, so is the immune system capable of defending better in youthful years. As the body lifts itself less at 6o years and above, so does the immune system weaken around the same time.
With advancement in age and of course influence of underlying factors such as the environment, lifestyle, nutrition, and other health complications, the immune system weakens gradually, which leaves them susceptible to diseases.
An NBCI article on the evolution of the immune system in humans from infancy to old age indicates,
As age advances, the immune system undergoes profound remodelling and decline, with major impact on health and survival [81,82]. This immune senescence predisposes older adults to a higher risk of acute viral and bacterial infections. Moreover, the mortality rates of these infections are three times higher among elderly patients compared with younger adult patients [83].
The study continues,
During a regular influenza season, about 90% of the excess deaths occur in people aged over 65. Furthermore, poor immune responses account for diminished efficacy of vaccines [82,85]. Immune senescence also results in reactivation of latent viruses, such as varicella-zoster virus, causing shingles and chronic neuralgia.
The majority of the elderly are also caught up in the vicious cycle whilst fighting off other health issues such as chronic obstructive pulmonary diseases, diabetes, cancers, hypertension, and cardiovascular diseases.
According to Statista, 12% of Coronavirus patients in China had cases of hypertension. Worldwide statistics indicate 13.% of those who died had cardiovascular diseases, 9% had diabetes, and 8% had chronic obstructive pulmonary diseases and hypertension.
These illnesses leave their bodies incapable of dealing with new pathogens such as COVID-19.
Something to Think About
The fact is, the number of elderly persons worldwide has increased tremendously in the recent past. This comes with its share of fatalities if the global healthcare systems are not targeted towards them soon enough.
Coronavirus strains, including the SARS in 2003 and MERS in 2015, only indicate how a future strain with an even higher mortality rate will lead to a modern-day pandemic. Everyone's hope is that COVID-19 is not the strain to do so!
Important Facts About COVID-19 Coronavirus Strain
The first COVID-19 strain reportedly originated from bats in Huanan Seafood Wholesale Market in Wuhan, Hubei province in China
The virus is a type of coronavirus strain that attacks the human respiratory system
The strain leads to flu-like symptoms, in addition to cough, high temperature, and breathing difficulty
The virus is spread through liquid droplets in the air for up to 6 feet when an infected person coughs, sneezes, exhales or talks
Infection can happen when the droplets find their way to the eyes, mouth or nose, or when someone touches an infected surface (COVID-19 droplets) and uses the same hands to touch the eye, mouth or nose
Patients are more likely to infect others when they are at the peak of infection: When the symptoms listed above start showing
The incubation period of COVID-19 coronavirus is 2 – 14 days
80% of COVID-19 patients only have mild symptoms, and some experience no symptoms
The mortality rate in those infected is approximately 3.4% according to WHO, as of March 3rd, 2020
The mortality rate of the normal flu is 1%, SARS (2003) is 9.6%, and MERS, 34.4%
Coronavirus is deadlier than seasonal flu but does not spread as easily, according to WHO
Keeping Yourself & Children Safe from Coronavirus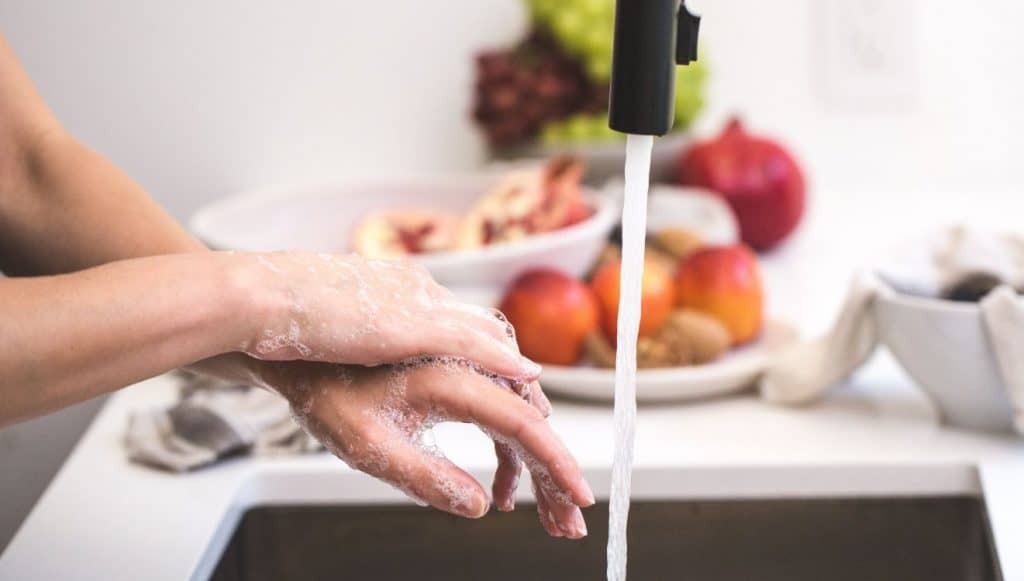 Centers for Disease Control and Prevention provides these guidelines:
Avoid close contact with people who are sick.

Avoid touching your eyes, nose, and mouth.

Stay home when you are sick.

Cover your cough or sneeze with a tissue, then throw the tissue in the trash.

Clean and disinfect frequently touched objects and surfaces using a regular household cleaning spray or wipe.

Follow CDC's recommendations for using a facemask.

CDC does not recommend that people who are well wear a facemask to protect themselves from respiratory diseases, including COVID-19.

Facemasks should be used by people who show symptoms of COVID-19 to help prevent the spread of the disease to others. The use of facemasks is also crucial for health workers and people who are taking care of someone in close settings (at home or in a health care facility).

Wash your hands often with soap and water for at least 20 seconds, especially after going to the bathroom; before eating; and after blowing your nose, coughing, or sneezing.

If soap and water are not readily available, use an alcohol-based hand sanitizer with at least 60% alcohol. Always wash hands with soap and water if hands are visibly dirty.
Up to Date Resources on Coronavirus: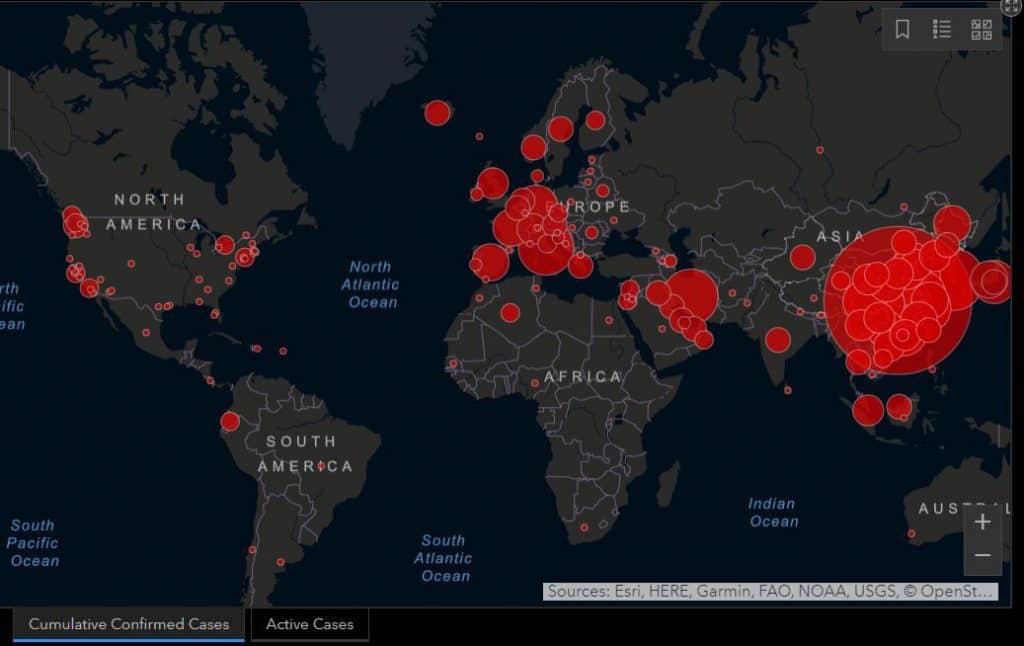 Q&A on coronaviruses (COVID-19) by WHO
Coronavirus disease (COVID-2019) situation reports by WHO
Novel Coronavirus Map: Tracking COVI-19 Outbreak in Realtime – CNA